kg carbon emission reduction
Feeding people, Not landfills
One third of food produced worldwide does not make it to the plate. Whether it's on the farm, in transportation, shops, or our own fridges we are wasting food and all the resources it took to produce and transport it.
Food wasted around the world pumps 4.4 gigatons of carbon dioxide equivalent into the atmosphere – roughly eight percent of total greenhouse gas emissions.
Meanwhile many people in our community are struggling to feed their families. And the numbers are growing.
To us this doesn't make sense. And so Waiwaste staff and volunteers are at work in the Wairarapa, rescuing food that is good enough to eat but not good enough to sell, and redistributing it to local community organisations who feed people.
We collect from supermarkets, growers, cafes, bakeries, and producers who recognise that they can help their community by handing on food to us. We are also the New Zealand Food Network Hub for the Wairarapa and receive bulk rescued goods from their logistics centres.
We deliver daily to the Masterton Foodbank providing greater nutrition in family food parcels, and to the Community Kitchen who use the food to cook meals for people in emergency situations and to teach people how to cook. We also supply many other community groups as listed below.
Waiwaste distributes rescued food to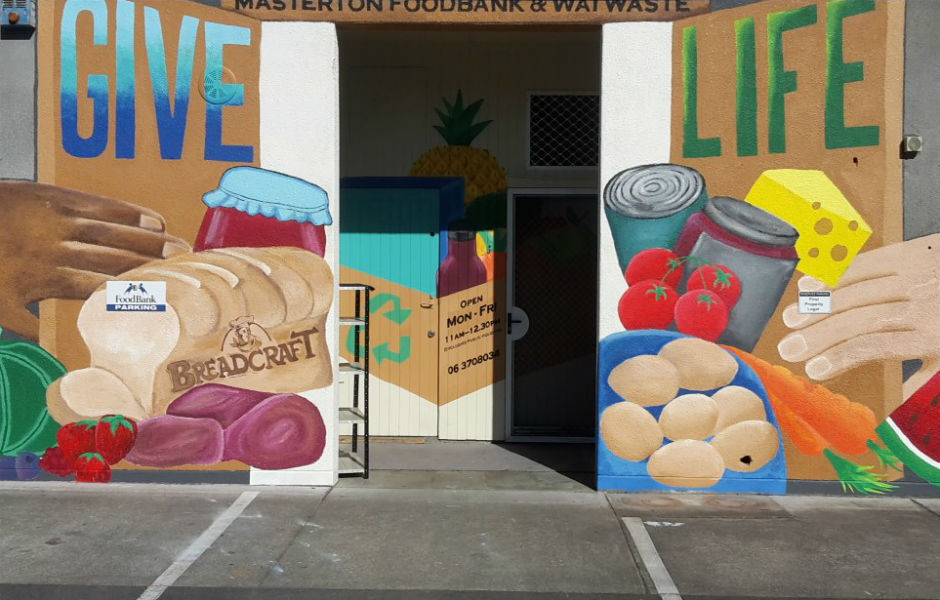 Masterton Foodbank
Distributing food parcels to people in need.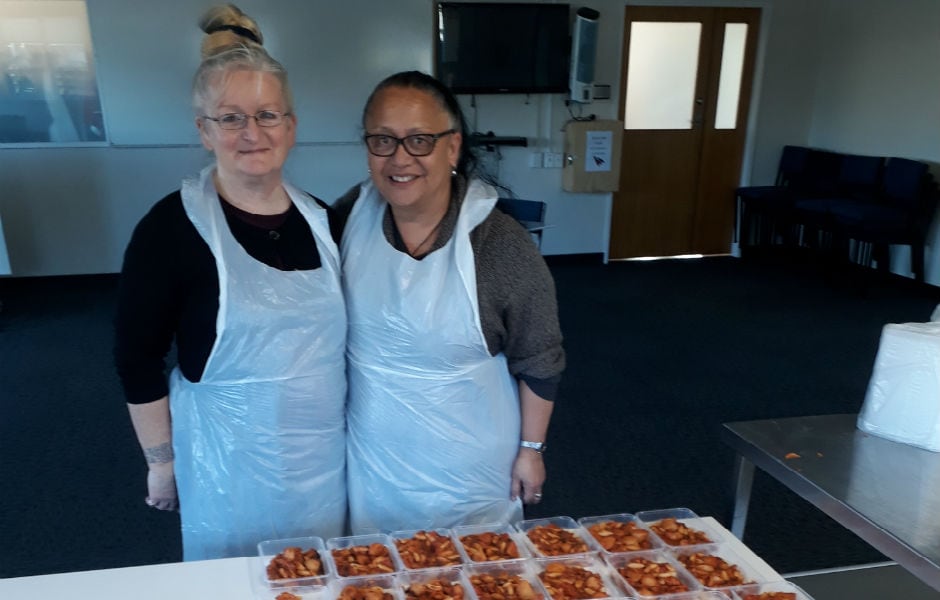 Community Kitchen
Cooking meals, and teaching cooking skills, for people in need.
Other Recipients;
Carterton Baptist Church
Carterton Foodbank
Changeability
Eketahuna Health Centre
Martinborough Foodbank
Pahiatua Help-n-Hand
Safer Communities Trust
Featherston Foodbank
Yellow Brick Road
Te Hauora Runanga o Wairarapa Inc.
The Ruth Project
Pasifika o Wairarapa
Wairarapa Women's Refuge
Project Manaaki (Masterton Homeless Shelter)
Soulway Church
Red Cross
Masterton Community Church
He Kahui Wairarapa
Emerge Trust 
Masterton Resource Centre
A Special Thanks to Our Funders